About Guy Hoh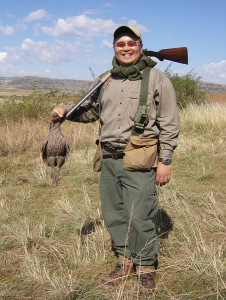 Guy has been coaching in the shooting sports since 1994. He has coached at both the national and international level the following disciplines: Small bore rifle, ISSF and FITASC clay shooting (shotgun), IPSC and IDPA (pistol, shotgun & rifle).
He has also competed all over the world from Africa to Europe, attending Fitasc and ISSF world cup competitions, IPSC and IDPA top level shoots regularly. He holds various international coaching and referee qualifications including an ISSF 'C' coaching license and is registered with the Singapore National Registry of Coaches.
He is a Master's Graduate with an MA in International Relations from the University of Leicester, where he also coached the university rifle team and won university colours for both rifle and clay shooting.

While he was in the UK he was also an active member of the Leicestershire County Sporting Clays team, representing his county at regional shoots all over the UK. For his achievements in Competitive Clay shooting shooting he was awarded Leicester University's Sports Person of the Year Award for 2000.
Guy is a two time cancer survivor (leukemia) and believes that life is too short not to follow his passions.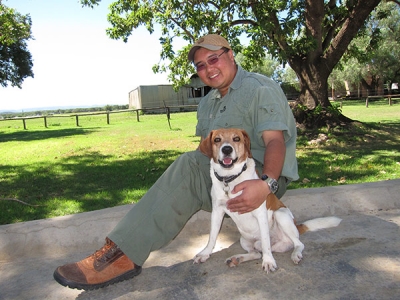 He aims to coach with integrity and honesty. He is especially interested in coaching new shooters, women and juniors.
His past clients have included ACS(I), DBS bank, Halliburton KBR, Volkswagen Singapore and Standard Chartered Bank amongst others.
His other interest is hunting with a bow, shotgun, rifle and pistol. He runs South-east Asia's only Hunting Agency and regularly guides hunts or manages safaris in Africa and various other global destinations.