We arrange wingshooting safaris on a regular basis in South Africa. All wingshooting safaris are customised to guests' requests and each trip is professionally assessed in direct consultation with the guest before quotation. We reccomend that you have at least a group of 6 hunters, although we have run smaller shoots for just 2-3 guns.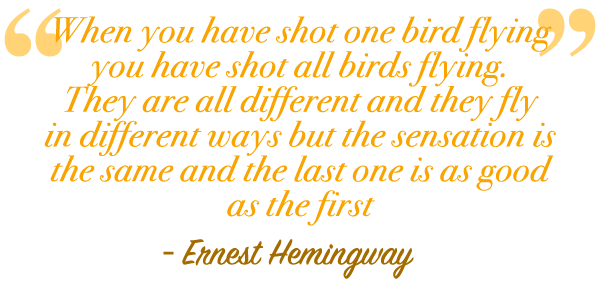 Shooting experience is prefferred and a few lessons on clay targets will help with gun safety and also with your success on the hunt. Most of our novice wingshooters have about 3-6 clay target lessons before they chose to go on their first hunt with us.
A normal Wingshooting trip includes 3 days on pigeons and doves, 3 days on guinea fowl and francolin and 2 days on ducks and geese. We use various methods including decoying, beaters and walked up/upland hunting with or without dogs.